Experience a fairy-tale moment from your childhood dreaming.
For travellers like myself, seeing any Châteaux in France is like stepping through the looking glass into an unreal world. Château de Chantilly is no exception. In pristine condition and nestled serenely into it's flawless landscape, this beautiful castle must be seen to be believed. The building and gardens themselves are stunning, to say nothing of the priceless collection of paintings contained within its walls.
Trains leave from Gare du Nord Station in Paris to Chantilly-Gouvieux every 30 minutes or so, and will take about 25 minutes to get there. When you arrive, walk the local's track through a light forest which take you past the huge Chateau Equestrian Centre, the largest private stables in Europe. This path is more intimate than the drive and offers a sweeping view of the impressive Château grandstand and racecourse along the way. It would be a different experience should you come by car or bus along the main driveway. Delightful, either way.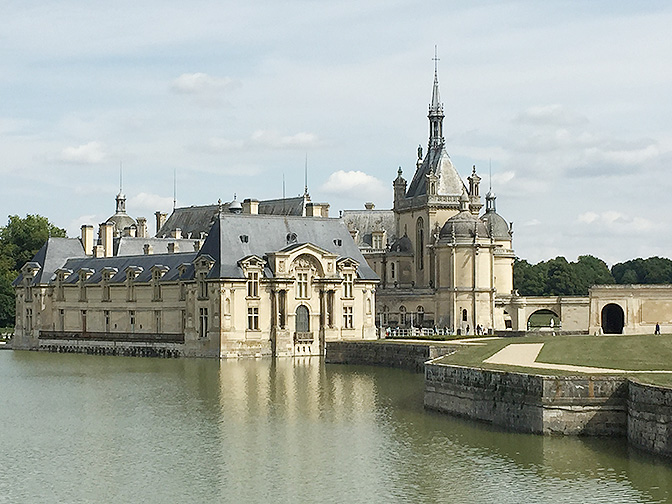 The glorious Château de Chantilly is flawlessly laid out.
The Château appears suspended across its lovely lake, with parks and gardens beyond into the distance. The castle itself is just beautiful, and is set in a vast forest in the largest domain in France. With all of the classical appeal of its style, this elegant masterpiece and her intriguing story are just delightful.
Walking up the long gravelled forecourt brings the scale and grandeur of the lovely architecture into perspective. Château de Chantilly is not the largest castle I have visited in France but it is certainly one of the prettiest in its design and luxuriant setting.
The story behind Henri d'Orléans, duc d'Aumale is tragic, and yet wonderful.
During his youth, in exile from his home, he began the curation of an incredible collection of paintings. In his lifetime, it grew to become the second largest in France, after the Louvre. The Chantilly collection is impressive. Henri had the passion, and the funds, to fulfil his dream. Art lovers are continually in awe of the value and range of priceless artworks housed in the Château.
The Domaine de Chantilly's expansive gardens were designed by Le Nôtre. As well, there are incredible stables (the largest in Europe) with a stunning equestrian exhibition, displays and regular events. Horses were a great love, so the Chateau has its own private racecourse and grandstand, and celebrates the Journées des Plantes festival every Spring.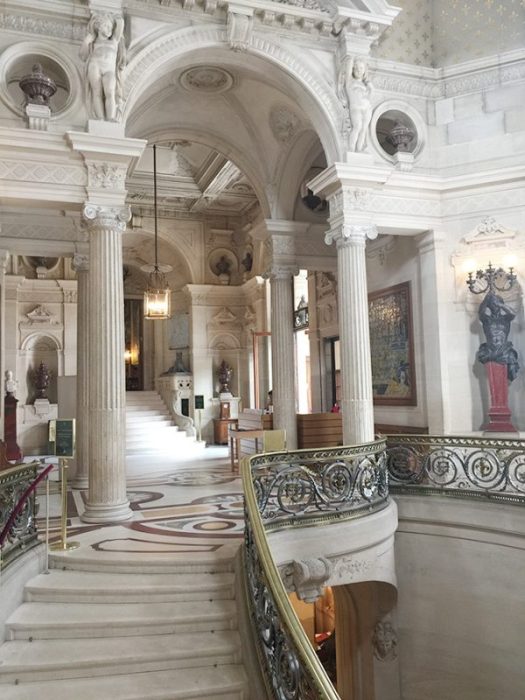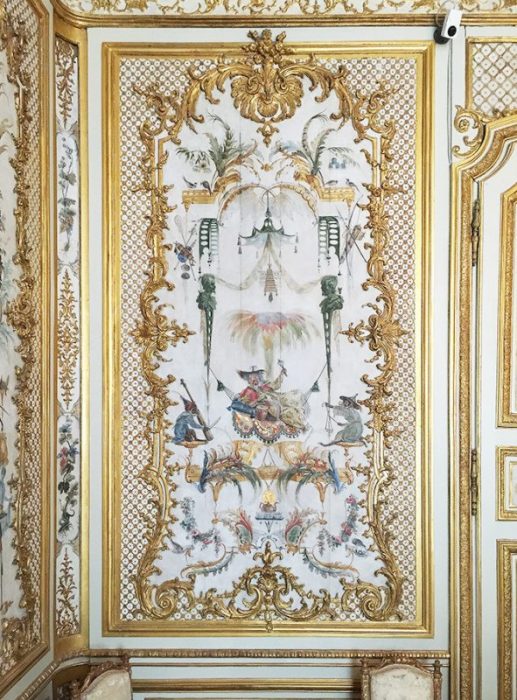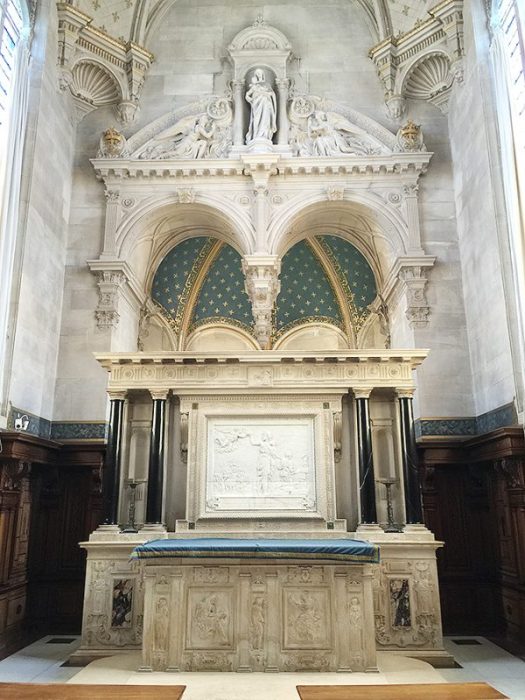 Henri had 6 children, but sadly his wife and all of his children predeceased him, which must have been very painful. However, he bequeathed his beloved Chantilly and its incredible collection to the people of France.
Do yourself a favour…visit this lovely piece of paradise. Pack a picnic lunch and sit in the gardens. Or, visit The Capitainerie restaurant onsite.
Open daily: 10am to 6pm (5pm, November to March).
Train station: Chantilly-Gouvieux (25 minutes from Paris).
Tel: +33 3 4427 3180. Tickets €17 (2016): Includes the Château, Parks and Equestrian Museum. For all other events, visit their website, where you will find all of the information to plan for your trip - updated regularly.
Have you visited the Domaine de Chantilly? Would you recommend it to fellow travellers?