Are you heading off for a while? Travelling? Taking the plunge?
Packing your life into boxes and stashing it into storage can be an organised, methodical process. Or, it can be a nightmare – depending upon how you handle it. I like organised.
It's in my DNA. You can learn to be organised. My first stop in dealing with being organised is to have less stuff and fewer things on my to-do list. I want to work less, travel more. Living simply (I call it 'intentional living, with a touch of cashmere') is my lifestyle.
I'm a bit obsessive about order. And the weight and size of my luggage.
I start way out from pack-up day. Nobody like to be stressed – avoid this at all costs.
As discussed in my previous post, sorting through my possessions means that I don't have any rubbish. All itinerant items are returned to their respective owners, broken items are repaired, and things destined for other places are identified and sent off.
Storage
Take no prisoners – pack nothing that you don't consciously love or need.
Think vertically – but remember, look out for sharp edges when stacking furniture and don't put weighty books on top of glassware.
Consider the use of space carefully. Think about how you can use storage within furniture pieces that you are storing – pack items in drawers, for example. They can be taken out, lifted and moved, then fitted back into their respective furniture pieces.
Square or rectangular storage containers are more space efficient. I never do circular (except maybe that uber-cute hat box your Auntie left you).
Organise and categorise as you go – it makes life easier at either end of the move.
Use clear storage containers where possible. Ziplock bags are a favourite. Ditto takeaway food containers. Plastic boxes are perfect. See-through, stackable, square and well-sealed.
Open a Word document to list which boxes things are stored in. Create headings like 'Box 1', 'Box 2' etc. and make a note of what you are storing in each box.
The storage shed layout should be planned so that items at the back are destined for 'deep-storage', and won't be needed anytime soon.
Make sure there's a path down the middle of the storage area for access,. Remember, unused floor space may be costing you rent, so breathe in and make it narrow. Furniture items along one wall, and boxes along the other - one way to gain access in case your life's circumstances change to an alternate way of living. You may leave as the owner of a 3-bedroom house, and return looking for a studio apartment, needing only kitchen items, a couple of pieces of furniture, spare clothes, some linen, and a bed. Or, you may leave as a single woman and return 'a deux'! It happens.
Strategy
Long-term storage…the 'big guns' in the packing shed go at the back. (Furniture, Christmas tree, memorabilia items, the kid's Lego)
Middle of the road boxes: decorator accessories, books, extra dinnerware, extra linens etc. Items you won't need multiples of, and certainly won't need when you first get back.
Front-of-house storage: last-in/first-out accessible basics. For when you get home. My mother always packed the kettle, some coffee, tea and sugar, and some biscuits a distinctive box. This was always the last onto the truck, and the first off.
Make sure your whole load is vermin-proof.
Pack what you can yourself, or hire reliable, careful packers. Obviously.
Your removalist's quote will have a margin of 'stuff and space' built into it, for junk and disorganised packing - which is the norm. Packing what you can, minimising wasted space and getting rid of clutter will pay dividends when you are paying for movers and storage space.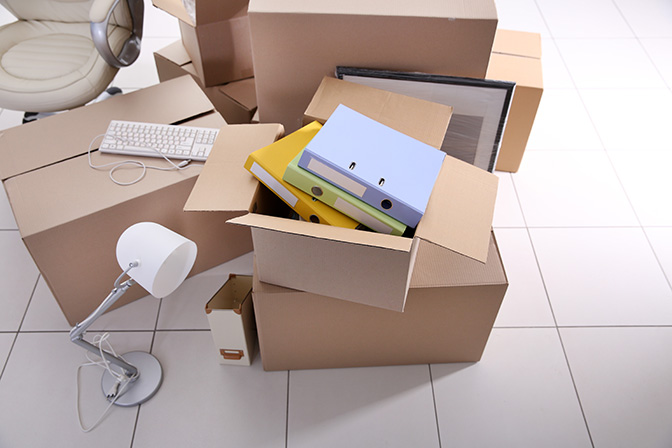 Synchronicity
Everything that you are, and hence everything that you own, has consequences. Becoming organised is an outcome, a desire. It's not hard. It requires focus. The unresolved 'stuff' in our lives is always with us, physically and psychically. Let it go...the sooner the better.
Be logical when it comes to storing things. Do you love them? Really, would you grab them in a fire?
How organised are you with storage? Do you have any storage questions or issues you'd like some help with? Just let me know in Comments and I'll be happy to help 🙂
10-day Tours to the French Riviera
Small-group Tours for Women staying
on the Côte d'Azur
Discover the Côte d'Azur: Visit Villefranche sûr Mer, the hilltop village of Èze, the gentle town of Antibes, vieux Nice, artsy St Paul de Vence, and more. Tour the Villa et Jardins de Rothschild and the divine Villa Kerylos, and dine in any of the fabulous restaurants in the region.
Oh, the places, the views, the food, & the shopping..!