My latest foray into 'French women' land is the book 'French Women Don't Sleep Alone' by Jamie Cat Callan. It's an interesting title which speaks more to crafting the opportunity for partnering than simply being randomly available - and preferring company.
'JE NE SAIS QUOI'
Although written in a way that suggests all French women fall unhesitatingly into the category of...well...all French women, the ideas expressed in this simple, unfussy and readable book give the willing reader the opportunity to learn core strategies for perfecting the art of the 'je ne sais quoi'. The author reveals the seductive, charming and indefinable charms of la femme française which, when practiced diligently, reduce men to mere players in the stage of your creation. Or, at least, that's the daydream...
The book slides skilfully through the expected chapters of matching lingerie, silken perfumes, and champagne. It also – unexpectedly – ventures into the art of romance and seduction, French-style. Taking walks amongst the gardens, for example. The absence of 'dating'. And, the importance of being introduced. Of being known.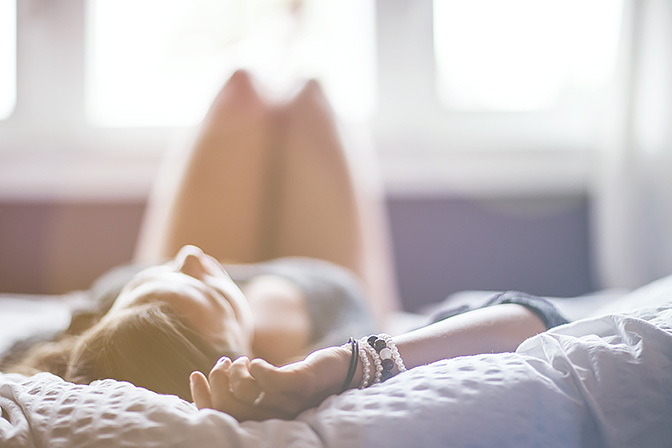 The 'Coterie'
The author explains the concept of the 'coterie', a collective of like–minded friends (read women, men, ex-beaus and colleagues – anyone, really) which the Frenchwoman carefully cultivates, orchestrates and manages, and who cocoon her in the world as adoring and supportive friends. As players in her life, she will always have someone to share her independent lifestyle with, as, or if, she chooses, and to show her off in her best light to other interested parties. Not that this is the point, of course.
'Le jardin secret'
Callan describes the utterly French concept of 'le jardin secret' (the secret garden) – a place, activity, or quiet personal experience known only to herself – no-one else. The sublime art of keeping one small secret completely hidden…a refuge from the world and it vagaries. Never shared. Never spoken of. The ultimate privacy.
French women do what they do to maintain their sense of self as an expression of confidence, independence and just to feel good. Living well is a feeling, after all. And if you are swept up the in the all-inclusive 'French women' genre, you can, for a while at least, imagine yourself sliding along la rue, croissant in hand, flirting with the passers-by and feeling infinitely confident. Apparently, without much makeup and a totally unfussy hairdo. Handy. About the hairdo, I mean. My beloved sister nearly gave up any enthusiasm for the book at this point, since she has perfected - and therefore is appropriately protective of - the art of fussing with her hair.
Thank goodness it's me that's keen. Think of all that product I'll avoid having to pack into my carry-on bag.
I thoroughly enjoyed it! It made me smile, but then – I just love a bit of fun 🙂
Get it HERE.