Want to travel with an onboard bag, but not sure how to manage it? Download my free Onboard Bag Travel Checklist

here.
Flying halfway around the globe is no fun for anyone, even if getting to la belle France is the ultimate prize!
As I sit here at Dubai International Airport, waiting for my connecting flight to Nice, I thought (given that I have a 9-hour stopover) it might be a good time to discuss some of my personal tips for long-haul travel.
Each time I make the pilgrimage to my beloved France, I come from Australia, so I think I'm probably as skilled as anyone might be in managing the 30+ hour flight from my country town - via Sydney - to Paris or Nice.
There's not a lot you can do to alleviate the cramped conditions in Economy (apart from flying Business – lol!) but there's quite a lot that you can do to feel better overall. So, here goes:
1. Book your trip in plenty of time to get the one you want, so that you get the flight that suits you. See next point…
2. Don't book the trip with the 9-hour stopover. Seriously. I did it once before, and promised I would never do it again. And yet here I am. This flight was the only one that I could get into Nice, using my Qantas Frequent Flyer points, at the time I wanted to travel. I left my booking a shade too late, so I'm here - in some kind of purgatory between home and my Riviera destination.
3. Pack a carry-on bag … and my personal inclination is to book it through. I pack carry-on so that I don't have to lug a monster around on holiday, but that doesn't mean I have to wheel it around the airport if I don't want to. Especially if I have a huge stopover. Which, and you are my witnesses now, I will never do again. Right?
4. Carry a decent-sized handbag, with secure zip pockets for your phone, wallet, and passport. Having had my purse stolen because I lost concentration for a few seconds is – trust me – not a feeling you ever want to encounter mid-trip. I usually pack a spare credit card and debit card (loaded with cash) into my suitcase, as well as the one I have in my handbag. This saved me on that occasion. Think 'plan B' … always.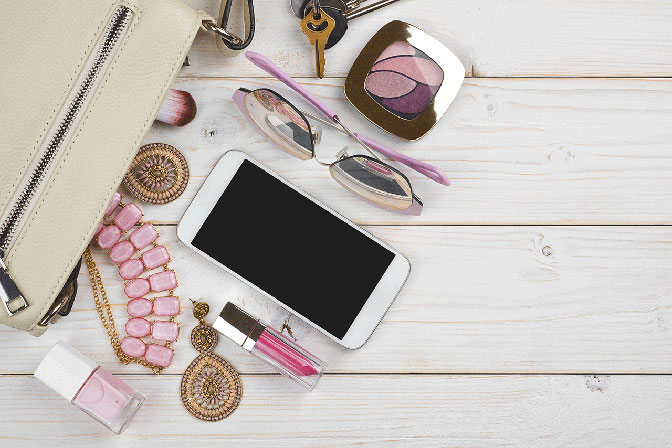 Make sure you have your beloved technology in your hand luggage.
5. I never travel without my iPhone (bien sûr), however I sometimes travel with my computer for work. Having said that, I do have my eyes on the new iPad Pro which, most conveniently, plugs into the same, delightfully lightweight, charger as my iPhone. Makes travelling sense, and sounds like the excuse I'm looking for to upgrade. Certainly, I would never let the darling guys in the airport luggage department use my tech gadgets as basketballs – and we all know that's a real possibility!
6. Wear uber-comfortable clothes. I'm talking stylish yoga pants, singlets or t-shirts in natural fibres, and a cashmere sweater for the aircon, which is always too cool – what is that about, anyway?
7. Don't wear heavy belts, shoes with heels or heavy jewellery, or you will have to take them on and off every time you go through security. Next time you travel, if you have to take that belt off to get through, remind yourself not to wear it again. Once, I had to go through security 3 times in an airport – where I was getting off *and back onto* the same plane within 45 minutes, and without leaving the airport. 3 times! Imagine: belt and shoes - off, on, off, on, off, on = distressed, grumpy traveller.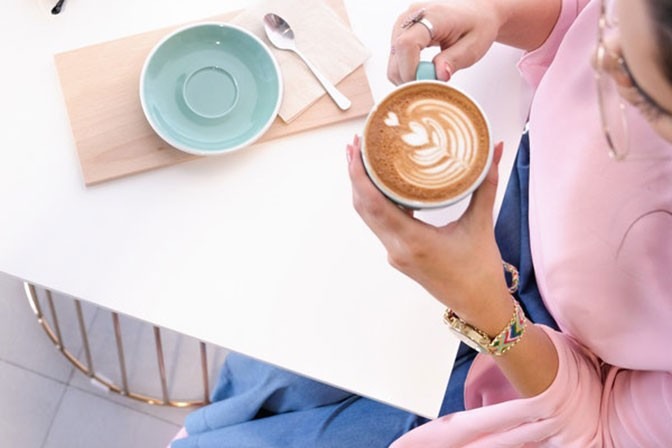 Get comfortable...
8. Wear slip-on loafers, and carry comfy socks for the plane. Shoes off, socks on. Slip on the shoes when visiting the loos, as there is always wet stuff on the floor in airplanes. Ick.
9. Ladies, I recommend a sports bra, or similar. It's bad enough that I'm trapped in one iron cage in mid-air, without wearing my own around my chest. Or, slip it off in-flight. Remember the cashmere jumper? Make it a loose fit. Straight after the last round of *delicious* food on the plane, visit the ladies to refresh, regroup, and replace the bra. I forgot when I was half asleep before I got off the plane in Dubai, and I don't think my bra-less look was what the locals found endearing – not at my age! And especially not in Dubai! Oooops! Time to find the nearest bathroom…
10. Drink lots of water (not the wine-flavoured variety!).
11. I take an antihistamine tablet when I'm on the long-haul leg. 14+ hours with bad sleep is no good for anyone. Whilst it won't put me to sleep, it will keep me drowsy enough so that when the passenger next to me need to get up to visit the loo, I can drift back into zombie-land relatively effortlessly. Bonus. It's not me that's operating the heavy machinery. I watch a movie, when I first get on, to keep me awake till meal-time, then it's off with the pixies. Plus, more sleep = less jet-lag.
12. When you disembark en route, find a trolley if you need one, then find the departure board to establish your next gate. Get organised, get there. If you are a duty-free shopper, go do that, I guess. Not my thing. More stuff to carry, and the days of worthwhile duty-free are pretty much over, I reckon.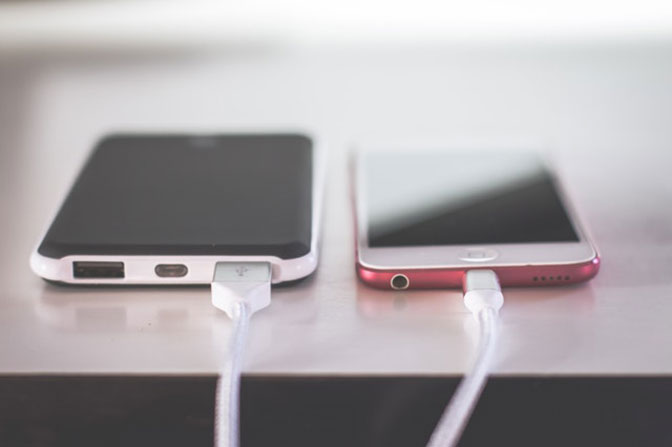 Look for charging stations in the airport, or at least charge your device on-board if you can.
13. Dubai has many charging stations with multi-plugs and USB terminals for your devices. And, let's be honest, boredom went out when smartphones came in. No excuses. But keep your eyes on your device. It could be easy to 'lose'. I check my handbag pockets for my phone, wallet and passport regularly. If something is amiss, I'll remember where I've been and it won't be just before embarkation. In the end, the only things you NEED on a holiday are your credit card and passport.
14. Log into the airport Wifi by all means, but I personally wouldn't recommend banking or that type of activity using a public network. Am I paranoid? Any suggestions?
15. I'm seriously considering packing a travel towel next time. Dubai has clean showers and I think that could've been a cool thing to do – to pass some time and feel fresher, as well.
16. Keep an eye out for gate changes. I just walked form one end of the airport to the other, to discover that I had to walk back all the way because of a gate change. With more than 4 hours to go, there are no guarantees that I won't have to do that again, either. Still, it's one way to fight boredom and work of some of the calories I managed to consume on the plane with that doughy thingamajig they served up before landing.
So, there's my thoughts mid-journey to my favourite part of the world (other than home) which also happens to be halfway around the globe. If you've got any more good advice, please let me know in the comments … I need all the help I can get! XX
10-day Tours to the French Riviera
Small-group Tours for Women staying at
Villefranche sûr Mer on the Côte d'Azur
Stay in the *heart* of Villefranche sûr Mer. Discover the Côte d'Azur: the hilltop village of Èze, over-the-top Monaco, gentle Antibes, vieux Nice, artsy St Paul de Vence, and more. Lunch at Beaulieu sur Mer, visit Villa et Jardins de Rothschild and the divine Villa Kerylos, explore medieval Italy, and dine in any of the fabulous restaurants in Villefranche.
Go touring and experience those fabulous Mediterranean views, and have lunch in Italy. Breakfast at the celebrated Welcome Hotel, dine by the harbour, and relax in a beautiful apartment in the old town.

Oh, the places, the views, the food, & the shopping..!